Looking for Inspiration?
your taste is the starting point
Have you been searching Houzz, Pinterest and Instagram trying to find the perfect inspiration for your latest home repair projects?
If the answer is yes, then you have come to the right place! Knowing what you have in mind is the starting point for a design plan.
On this page you will discover a few of our recent projects. Every project is unique so please feel free to reach out for a solution to your design dilemma.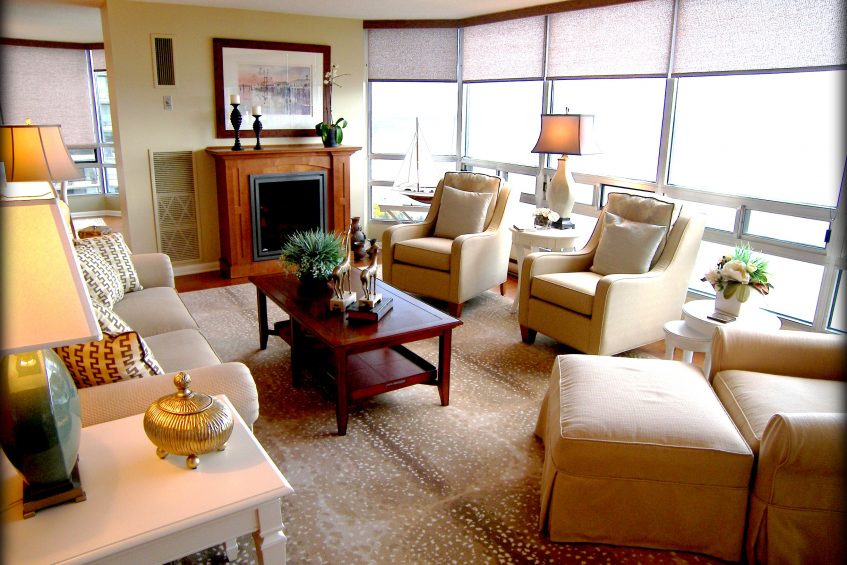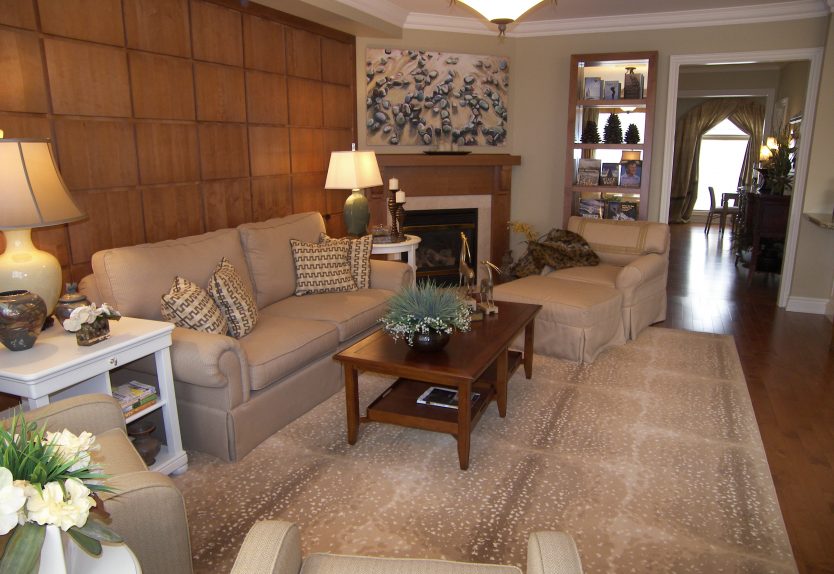 Carpentry
fine workmanship
A custom-made wood paneled accent wall, matching fireplace, and custom-designed mirror-backed bookcase add architectural interest to this interior. The client moves often, and in January 2020 I'll be executing our seventh project.
After we created this paneled wall, the client wanted it and the bookcase duplicated in the next home (the condominium above, overlooking Bronte Harbour).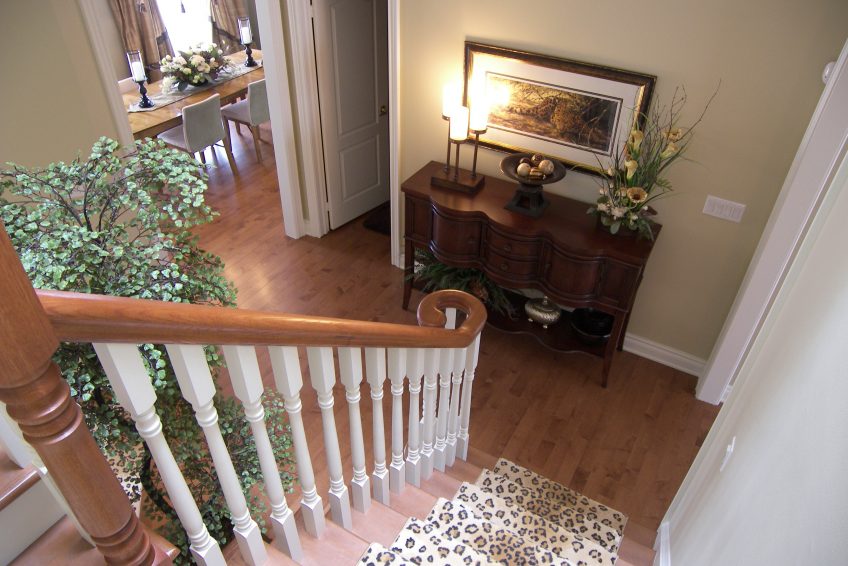 Be a Little Daring
show your personality
This spacious Oakville townhouse was renovated top to bottom, with new everything. The stairs had been stained in a pickled pink finish and the flooring was tile that had seen better days.
Now the new hardwood, refurbished stairs and leopard-pattern wool runner form the hub of this stylish home.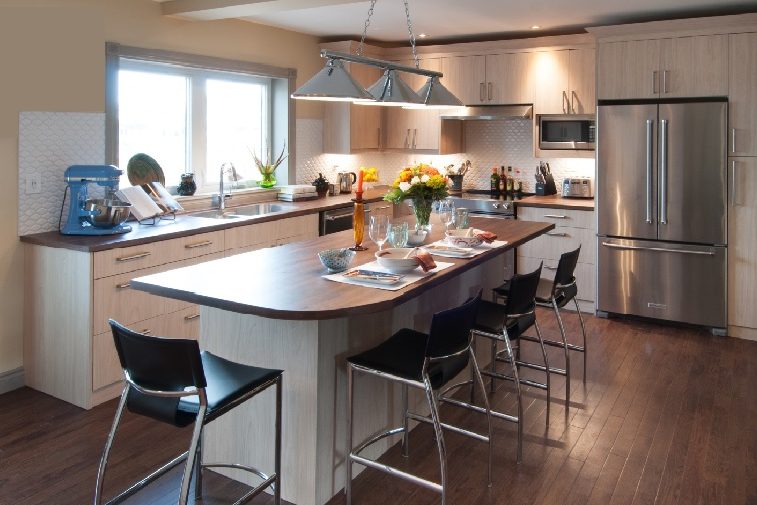 A Kitchen, A New Beginning
look at your space with fresh eyes
This beautiful practical kitchen totally transformed this Hamilton century home.
Formerly a very crowded galley kitchen and adjoining dining room, we removed the dividing wall and the old chimney, took out the original entrance door, and added a large window and a relocated French door along with a completely new layout to best serve this active family.
Layered lighting and lots of daylight make this kitchen a pleasure to be in. All surfaces are hard-wearing and easy-care.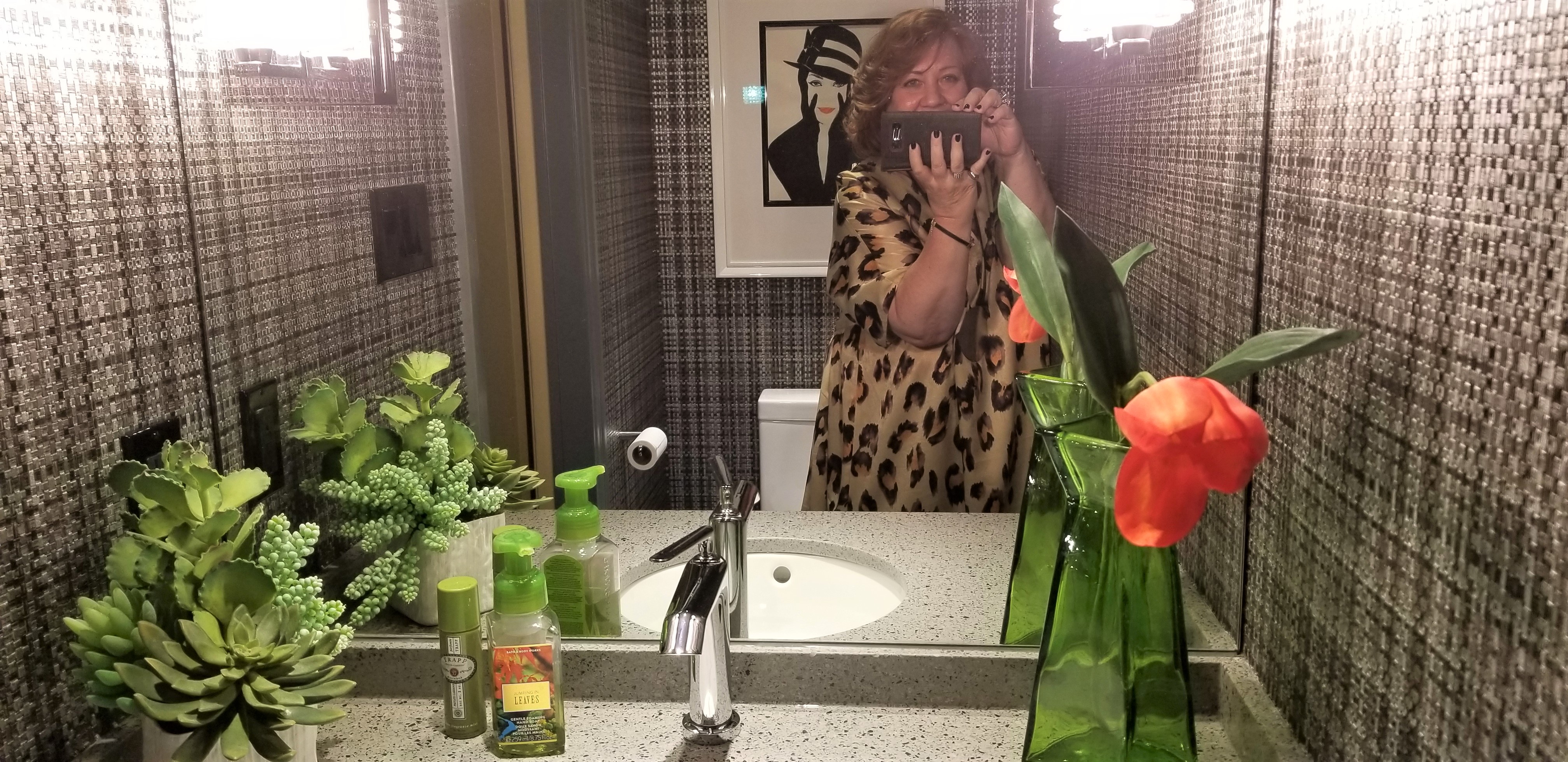 Let the Smallest Room Shine
powder room 'jewel box'
This was a very tired powder room that underwent a full renovation all the way to gorgeous.
Crystal sconces mounted on the wall-to-wall mirror and recessed LED lighting overhead have a theatrical effect, and highlight the metallic silver accents in the wallcovering and the floor.
Quartz countertop, custom artwork, and high-fashion toilet add a luxurious touch.
Details Make the Room
faux windows create illusion
This feminine Mississauga townhouse suits the owner's personality. But it has a secret. There are no windows in this living room!
When it came time to decorate this space, Cynthia took advantage of the alcoves flanking the fireplace and dressed them with roman shades and printed linen lambrequins to create the illusion of windows where one would expect them to be.
It's a room that is mostly used at night so this was a perfect solution.
A small-scale but comfy sectional sofa makes this the perfect place to curl up and watch tv or entertain friends.
Historic Hamilton Mansion
silk drapes complement this period room
This has been a very special project. It is a privilege to have been given the opportunity to update the interior of this century home, with park-like acreage just below Hamilton Mountain, while respecting its past.
Overscale luxury drapery hardware supports generously pleated, lined silk panels which are highlighted by an embroidered band and knife-pleated contrast silk in two shades of pink on the leading edges and hems. Oversized cord-and-tassel tie-backs let in maximum sunshine and keep the draperies from concealing the original deep-set windows.
Colours were inspired by the Persian carpet which has been in the room since the original owners placed it there. The dining room furniture is all original as well. The carpet was professionally cleaned and the chairs were restored and upholstered in silk with co-ordinating gimp trim.
The room was expertly painted in a French vanilla shade which was repeated in the drapes. Later, not pictured, a collection of blue-and-white porcelain 'objets' were custom made in China for this room and arranged in the pair of built-in alcoves.
If the original owners could see this room, without doubt they would approve of this twenty-first century refresh.